Anatomical Examination, Education, Training and Research
History of MSSSC
The Manchester Surgical Skills and Simulation Centre (MSSSC) is a state of the art training facility in the centre of Manchester and one of only a few training centres in the country to offer cadaveric dissection using fresh frozen tissue. It has been a cornerstone of multi-professional learning, facilitating regional, national and international courses since 2012.

The MSSSC facilitates high fidelity simulation for healthcare professionals across a multitude of specialties and professions, giving them the opportunity to improve their skills in a realistic simulated environment. It is also the ideal environment for the assessment of procedural skills by examining or regulatory bodies. There are excellent links with the Anatomy Department of the University of Manchester giving the option of extended academic learning.

Reopening in early 2022, the MSSSC can play a major role in helping learners disadvantaged by the effects of the Covid pandemic obtain high-value training opportunities in a controlled environment.
LEARN MORE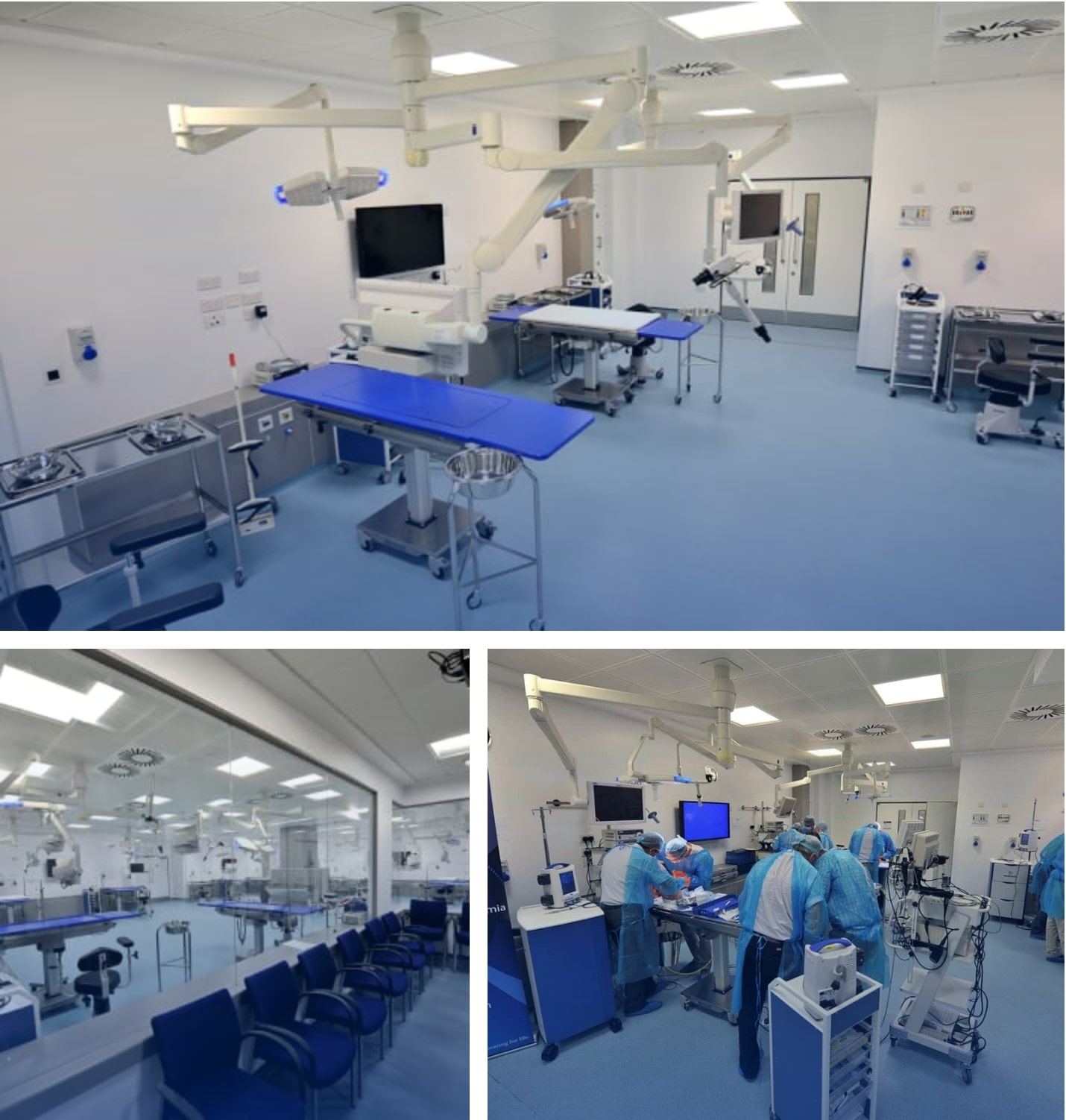 NEWS & CASE STUDIES
Stay up-to-date with our latest news:
SEE MORE NEWS
"
The best news I had this year is the reopening of the MSSSC. I have run courses yearly in this fantastic centre for the last 10 years, and had over a thousand surgeons from worldwide attend and learn innovative surgical skills here. I cannot wait to run my first face-to-face course since lockdown, and I am sure the delegates and faculty will feel the same!"
MBBS, DLO, Msc, FRCS, Consultant ENT Surgeon, Guy's and St Thomas' Hospital, London
Chelliah Selvasekar
MSSSC Joint Clinical Director; Consultant Colorectal Surgeon, Divisional Medical Director, Clinical services & Specialist Surgery, The Christie NHS Foundation Trust
Jane Bennett
Head of the Manchester Surgical Skills and Simulation Centre
Keri-Ann McDonnell-Rabbetts
Mortuary Supervisor
Millie Astley-Evans
Mortuary Technician
Simon Hollingworth
MSSSC Administrator
Hayley Mullen
Marketing and Events Coordinator
Tracey Lakin
Associate Group Director of Medical Education
MEET THE TEAM
We value your contribution to furthering Medical Education
Use the form to contact us and briefly describe the services you need. We will get in touch with you about the specific requirements your project and we are happy to tell you more about our services.
REQUEST A BOOKING